Gold Medallist Broadcaster Motivational Speaker Mentor /Coach

Scotland's First Gymnastics Commonwealth Games Gold Medallist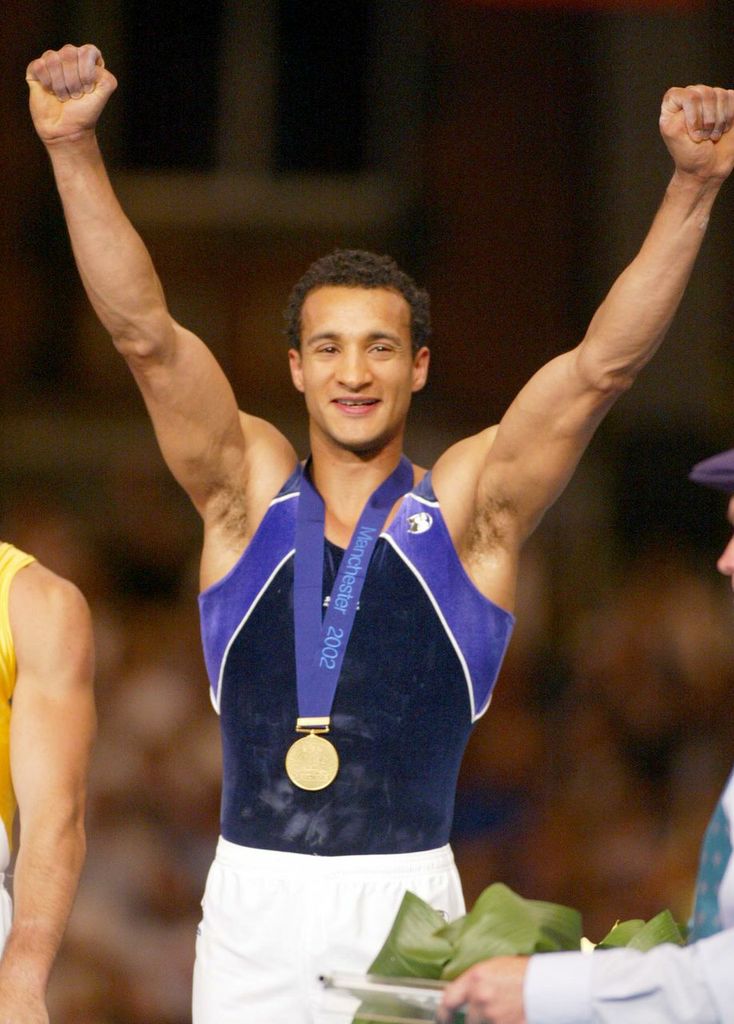 Live Events Presenter & Broadcaster
Gymnastics,
FITNESS,
CalisthenicS,
Personal training.
Workshops,
Group,
One to One Sessions.
Mentoring:
Online,
ONE TO ONE,
LIFE SKILLS.
Schools:
Motivational Assemblies, 
Workshops.
Leadership,
Live Demo's.
Charity:
Keynote Speaker/ Ambassador
Representation

 
Year's experience of 'PEAK PERFORMANCE'.
Year's experience of International Gymnastics and BODYWEIGHT Fitness.
Motivational Speaker, Broadcaster and 20 year's experience as a live- Sporting Events Presenter.
Year's experience leading a national Sky Sports Programme to schools and colleges throughout the UK.
• Commonwealth Games Gold Medallist – Gymnastics – Mens Rings
• World Class Athlete / Sporting Ambassador
• Qualified Personal Trainer
• Mentor
• Ninja Warrior Uk – Finalist 
Steve Frew won Scotland's First Gymnastics Commonwealth Games Gold Medal.
Steve dedicated 22 years building this vision, and developed the resilience, perseverance, commitment and mindset required towards achieving his goal. At the 2002 Commonwealth Games in Manchester, U.K , Steve fulfilled his childhood dream and created sporting history for his country. 
As an adopted, mixed-race child growing up in Scotland, Steve dreamed of becoming a champion, by building his body and strengthening his mind. Steve started Gymnastics at 6 yrs  and by 10 years old was the U/12 Gymnastics Champion of Scotland. At 14, Steve qualified for the Great Britain Gymnastics Team, and at 16 years old competed at his 1st Commonwealth Games in Auckland, New Zealand. 
A glittering sporting career including extensive travel experiences to 47 countries around the world. As an International Gymnast, Steve represented Great-Britain and Scotland at 2 World Championships, and 5 Commonwealth Games. 
In 2006, Steve was also part of the Glasgow 2014 Bid Team, travelling to the Caribbean, and Sri-Lanka with the first – Minister of Scotland, to secure the Commonwealth -Games for Glasgow 2014.
As a highly esteemed Athlete in Scotland, Uk Steve was selected as an ambassador for the the Glasgow 2014 Commonwealth Games, and as the 'Athletes Village Chieftain' he welcomed delegations from the 72 countries arriving into Scotland for the Games.)
A Sporting ambassador, with a World-Class pedigree, Steve has collected a wealth of wisdom, knowledge ,experience , and the mindset required to operate at 'Peak Performance'. Steve is transferring the work- ethic, and life- skills he has gained through international sport, into business life, empowering others to reach their greatest potential. 
Steve has been a live sports- events presenter and commentator for 20 years, some highlights include:
Gymnastics Commentator at the 2012 London Olympic Games - 02 Arena
BBC Scotland, Radio Presenter – Gymnastics and "Roaming" at the 2014 Commonwealth Games in Glasgow
2019 - Lead Commentator for Sky Sports, "Superstars of Gymnastics" at the 02 Arena, London
Privacy Policy
This privacy policy has been compiled to better serve those who are concerned with how their 'Personally Identifiable Information' (PII) is being used online. PII, is information that can be used on its own or with other information to identify, contact, or locate a single person, or to identify an individual in context. Please read our privacy policy carefully to get a clear understanding of how we collect, use, protect or otherwise handle your Personally Identifiable Information in accordance with our website.
WHAT PERSONAL INFORMATION DO WE COLLECT FROM THE PEOPLE THAT VISIT OUR WEBSITE?
When enquiring and filling out a form on our site, as appropriate, you may be asked to enter your name, email address, postal address, phone number or other details to help us with your enquiry.
WHEN DO WE COLLECT INFORMATION?
We collect information from you when you fill out a form or enter information on our website. All of our forms have an Opt in only tick box which you must tick if you are happy for us (to use the information you have sent us) to send you information on new products/special offers etc.
HOW DO WE USE YOUR INFORMATION?
We use the information we collect from you, to make contact with you regarding a service you would like us to provide you with. We will also use this information to stay in contact with you if you decide to contract us to complete a job for you.
You must "Opt in" (on the website forms) to receive additional communication about our other services.
Once we have completed a job for you, your details will be held on file and can be destroyed upon your request which we must receive in writing.
HOW DO WE PROTECT YOUR INFORMATION?
Our website is scanned on a regular basis for security holes and known vulnerabilities in order to make your visit to our site as safe as possible.
We use regular Malware Scanning.
Your personal information is contained behind secured networks and is only accessible by a limited number of persons who have special access rights to such systems, and are required to keep the information confidential. In addition, all sensitive information you supply via the website is encrypted via Secure Socket Layer (SSL) technology.
We implement a variety of security measures when a user enters, submits, or accesses their information to maintain the safety of your personal information.
CONSENT
You are consenting to us using your personal information as set out in this Privacy statement by continuing to use the website and supplying personal information to us via the website, forms or e-mail addresses shown.
DO WE USE 'COOKIES'?
Yes. We use Google Analytics 3rd party cookies. Cookies are small files that a site or its service provider transfers to your computer's hard drive through your Web browser (if you allow) that enables the site's or service provider's systems to recognize your browser and capture and remember certain information. They are also used to help us understand your preferences based on previous or current site activity, which enables us to provide you with improved services. We also use cookies to help us compile aggregate data about site traffic and site interaction so that we can offer better site experiences and tools in the future.
We use cookies to:
collect anonymous statistics on the use of the website
You can choose to have your computer warn you each time a cookie is being sent, or you can choose to turn off all cookies. You do this through your browser settings or via the cookies opt in / opt out at the bottom of this website. Since browser is a little different, look at your browser's Help Menu to learn the correct way to modify your cookies.
If you turn cookies off, it won't affect your experience .
THIRD-PARTY DISCLOSURE
We do not sell, trade, or otherwise transfer to outside parties your Personally Identifiable Information.
THIRD-PARTY LINKS
We do not include or offer third-party products or services on our website. We have implemented the following:
Google
Google Analytics cookies which monitors user activity across the website.
Users can visit our site anonymously.
Once this privacy policy is created, we will add a link to it on our home page or as a minimum, on the first significant page after entering our website.
Our Privacy Policy link includes the word 'Privacy' and can easily be found on the page specified above. You will be notified of any Privacy Policy changes:
On our Privacy Policy Page
Can change your personal information:
By emailing us
By calling us
YOUR RIGHTS
We will inform you (whilst collecting your data via a form on the website) if we intend to use your data for any marketing purposes such as sales offers or news about our company. You can opt in or Opt out of this via a tick box across all of the forms on the website. Alternatively, you can contact us and request for any information we hold about you to be removed.
GDPR gives you rights, which are summarised below:
You have the right for confirmation as to whether your personal data is being processed.
You have the right to obtain free information about any of your personal data we hold.
You have the right to add information, update any incomplete information, and change incorrect information held about you.
You have the right to have any of your personal data erased as long as the processing of that data is no longer required.
You have the right to request a copy of any personal data we hold about you in commonly used computer format.
You have the right to withdraw consent that we can send you email communication.
OTHER WEBSITES
If you access other websites via a link on our website, we cannot be responsible for the Privacy Policies and actions of the website that is not operated by us. We recommend that you check the Privacy Policy of each site you visit and contact its owner if you have any concerns or questions.
If you visited this website from another website, we cannot be responsible for the Privacy Policies and actions of the owners of that website and recommend that you check the Privacy Policy of that website and contact its owner if you have any concerns or questions.